Goodwill Offers Virtual Career and Employment Support
Goodwill understands many have questions and concerns about their employment situation and career options during this trying time in our country. We can help. The Goodwill Virtual Career Centers operate Monday through Friday from 10:00 am – 4:30 pm. Our Career Coaches are available via telephone, email and offer video conferencing capabilities.
Land of Lincoln Goodwill Career Centers provide FREE career support including how to file unemployment claims, preparation of resumes, online job searching techniques, FREE computer classes and digital training, and general employment support.
Goodwill Career Development Services
Land of Lincoln Goodwill has a unique mission to help those seeking employment to find jobs and obtain careers that improve themselves and their families. Today's job market is changing drastically and Goodwill is poised to help you find and keep the right job.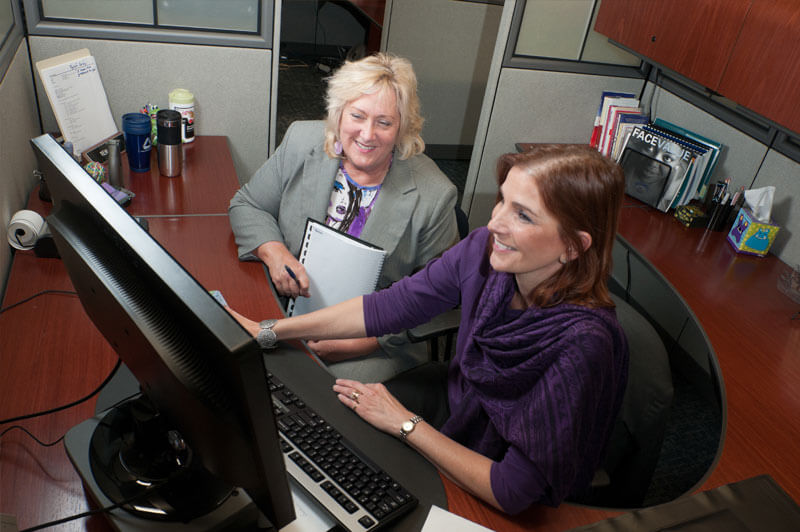 Our Mission at Goodwill is to help those looking to help themselves and their families through the power of work. Goodwill Career Development Centers have numerous, free programs and services to support your desire to find a job, enhance your job and computer skills, learn at your own pace or advance your current career. It doesn't matter if you're unemployed, in school, or looking to catch up on digital technology – Goodwill Career Development Centers can help.
New Job Seekers
For those who need support finding a first job, or for those returning to the workforce, our Career Centers offer essential tools to evaluate your interests and skills. Learn how to interview, fill out online applications, write a resume and cover letter, and learn basic computer skills.
Retraining & Retention
Advances in technology impact all employment categories and can create hardship especially for older workers. At Goodwill Career Centers you can improve your tech skills and computer literacy, learn methods for retaining your current job, and find training and educational resources to help support a move from one career to another.
Overcoming Employment Barriers
Disability, criminal background, lack of high school diploma can all seem like insurmountable barriers to finding and keeping a good job. But Goodwill can help break down those barriers. Our professional Career Coaches will work one-on-one with you to lay out a program that matches your interests and skills with what employers are looking for. You put in the effort and we will champion your cause and support your efforts to get over the past and get moving forward again.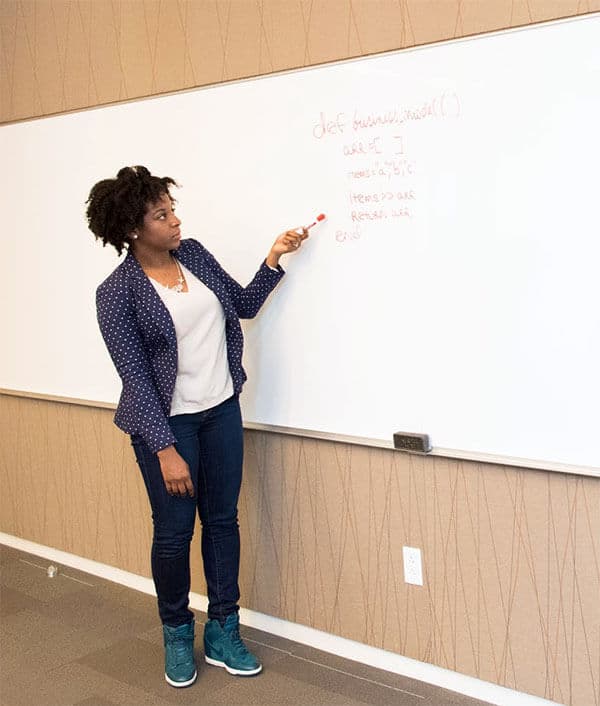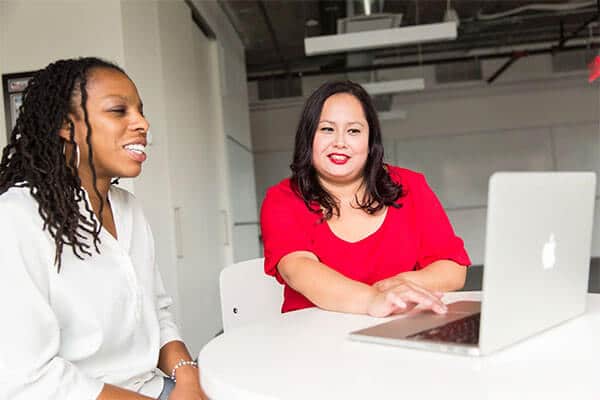 GCF Learn Free
Learning never stops and while not everyone learns at the same pace, GCFLearnFree.org provides thousands of online lessons covering 85 topics that you can utilize for free to fit your needs and your schedule. This learning portal, provided by the Goodwill Community Foundation, provides access to learning modules in math, money, computer basics, Microsoft Office, Careers and reading using video, audio, games and interactive activities. To get started go to edu.gcfglobal.org.
Skills to Succeed Academy
The Skills to Succeed Academy is an innovative online employability learning solution, created specifically to appeal to 15-24 year olds. However, the content is relevant to all ages. The Academy offers 42 hours of highly interactive online training and support materials that take learners through the entire journey of finding and keeping a job. The modules create an engaging environment that features videos of young adult characters, interactive tutorials and individual tracking tools. The Academy begins with an online self-assessment to help students think about what makes them tick and their career choices. The next group of learning modules teaches how to search for jobs, write a resume and how to succeed in an interview. The last set of modules is all about starting a new job, expectations, maintaining motivation and staying employed. To get a glimpse of the Academy presentation, please visit s2sacademy.org.
Northstar Digital Literacy Program
Northstar Digital Literacy defines basic skills needed to perform tasks on computers and online. Online, self-guided modules assess the ability of individuals to perform tasks based on these skills. Included are basic computer digital literacy standards and modules in three main areas:
Essential Computer Skills – Basic Computer Skills, Internet Basics, Using Email, Windows OS, Mac OS
Essential Software Skills – Microsoft Word, Excel, PowerPoint, Google Docs
Using Technology in Daily Life – Social Media, Information Literacy, Career Search Skills, Accessing Telehealth Appointments, Supporting K-12 Distance Learning, Your Digital Footprint.
Northstar was developed in response to the needs of job seekers who may lack the digital literacy skills needed to seek, obtain, and retain employment, as well as to perform other tasks in daily life. Northstar allows end users to freely take the assessments from anywhere via our homepage, but individuals can instead go to an approved testing location and obtain the Northstar Digital Literacy Certificate when they pass assessments. Certificates provide an important credential for employment, as even entry-level jobs increasingly require basic computer skills. Certificates also certify end user ability to complete computer skills needed in higher education and demonstrate their ability to use social media and online information thoughtfully. If individuals do not pass, personalized assessment results provide a roadmap to relevant instruction, allowing them to retake the assessment once they have mastered the necessary skills. Northstar also includes learning resources to support adult learners to master the standards outlined. Learning resources include classroom curriculum that can be used in person or remotely, and Northstar Online Learning, which provides self-directed instruction and practice for individuals.
Northstar is used by over 2820 Adult Basic Education programs, colleges, nonprofits, workforce centers, government agencies, and businesses. There is no cost to complete the assessments on the Northstar homepage.
One-on-One Support
If you're not sure how to get started or have been out of the workforce for a while, our highly trained Career Coaches can design a tailored program to help answer your questions and guide you one-on-one through the process – and it is 100% free. It all begins with an assessment of your needs and existing job skill sets. To get started call the nearest Goodwill Career Development Center to make an appointment. Here's what we can do for you:
Assess current employment skills
Train in soft skills, e.g. communication, professionalism, critical thinking
Writing resumes and cover letters for today's job openings
Teach how to search for jobs online and through networking
How to complete applications both online and on paper
Provide community connections to recruiters and employers
How to interview successfully including role playing and practice
On-going support for job retention and job advancement
For additional information on our Career Centers and employment support programs, please call 217-789-0400.