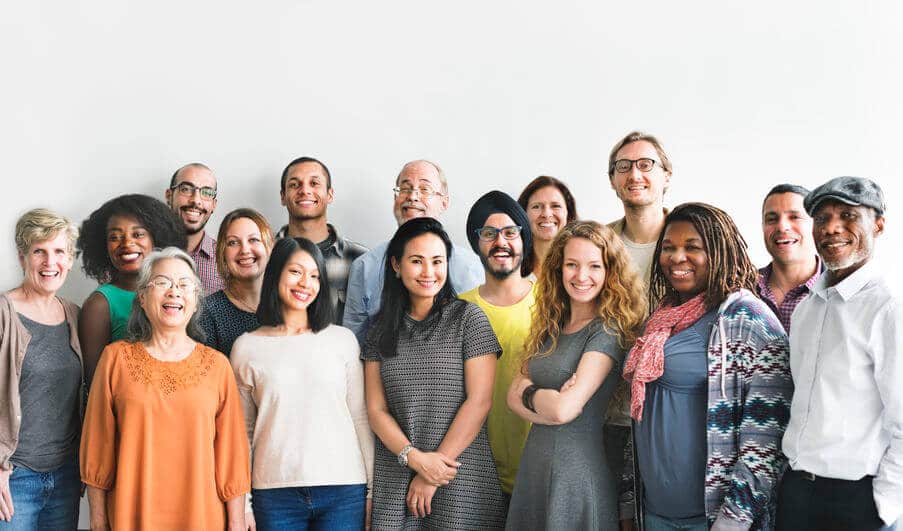 Diversity, Equity & Inclusion
Land of Lincoln Goodwill Industries (LLGI) has a long history of supporting those with unique needs and disabilities. Our priority is to ensure that diversity, equity, and inclusion remains prevalent within our organization and our workforce. We encourage you to check this page regularly as we update our work and activities embracing diversity at LLGI.
Asian American and Pacific Islander Heritage Month
Mental Health Awareness Month
Land of Lincoln Goodwill Industries understands that treating our employees and customers with dignity and acknowledging the well-being of the communities we operate in are some of the strengths and assets we possess. The training and educational programs we provide to our employees and communities help to eliminate barriers to opportunities for all. We encourage our employees to enjoy the culture of diversity we have in the workplace, and the power of inclusion by considering all people they work with including our customers. This month, we celebrate both Asian American and Pacific Islander Heritage Month and Mental Health Awareness Month.
Asian Pacific American Heritage Month
In the United States, we celebrate the rich history of the Asian American and Pacific Islander Heritage Month each May. John F. Kennedy once said: "Our attitude towards immigration reflects our faith in the American ideal." The American ideal is to recognize the rich cultural diversity of our nation and honor the contributions of all immigrants. Formerly known as Asian-Pacific American Heritage Month, it was renamed in 2009 to Asian American and Pacific Islander Heritage Month. In the month of May, we honor Asian Americans and Pacific Islanders for the great contribution they have made to the U.S. economy and how they have strengthened our communities. This kind of recognition helps keep the healthy dialogue between different races alive, emphasizes racial equality, and brings the rich culture of diversity in the United States to the forefront. According to statistics and historical facts, Chinese immigrants first arrived in the U.S. in the mid-19th century to work on the railroads and gold mines. As a result of the growing anti-Chinese sentiment, the Chinese Exclusion Act was established and enforced which banned Chinese citizens from entering the U.S. for 10 years. Aloha is not simply a "Hello" but is a law that all Hawaiians, including tourists, must follow to make people feel good. Hawaii is the home to the largest Asian American population in the U.S. and more than half of all Pacific Islanders live in Hawaii and California. 36% of Asian Americans consider religion to be an important part of their lives. At Goodwill, we welcome our Asian American coworkers and recognize their work and good citizenry.
Mental Health Awareness Month
May is Mental Health Awareness month. Having good mental health is important to the overall health and wellbeing of a person. It includes our psychological, emotional, and social state of mind and it affects our ability to think, feel and act. Mental health is important in every stage of our development from childhood through adolescence and adulthood, and it determines how we handle stress, interact with others and make decisions. According to CDC, in order to manage our mental health, we need to eat well-balanced meals, exercise and sleep well. At times, our lives become more stressful and it is difficult to cope. It is recommended that we find time to do things we enjoy, connect with friends, and family, and build good relationships. At LLGI, we provide support for our employees in all aspects of their lives. We believe that if a person is healthy, they will show up to work, have a great attitude and be productive. We want to join everyone in recognizing Mental Health Awareness month.