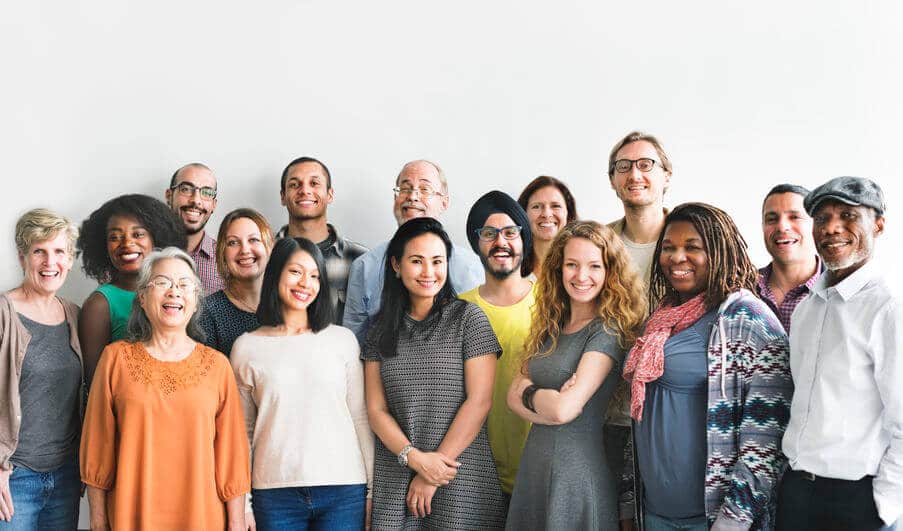 Diversity, Equity & Inclusion
Land of Lincoln Goodwill Industries (LLGI) has a long history of supporting those with unique needs and disabilities. Our priority is to ensure that diversity, equity, and inclusion remains prevalent within our organization and our workforce. We encourage you to check this page regularly as we update our work and activities embracing diversity at LLGI.
Hispanic Latino Heritage Month
National Hispanic Latino Heritage Month begins each year on September 15 and celebrates U.S. Latinos, their culture, and their history. In 1968 Congress declared Hispanic Heritage Week, and it was expanded to a month in 1988. The celebration begins in the middle of September rather than the start because it coincides with national independence days in several Latin American countries. Guatemala, Honduras, El Salvador, Nicaragua, and Costa Rica celebrate their independence on September 15, followed by Mexico on Sept. 16, Chile on Sept. 18, and Belize on Sept. 21.
The United States Hispanic Latino population reached 62.1 million in 2020, up from 50.5 million in 2010. The 23% increase in the Hispanic Latino population was faster than the nation's growth rate (+7%), but a slower increase than the Asian population (+36%). In 2020, Hispanics made up nearly one-in-five people in the U.S. (19%), up from 16% in 2010 and just 5% in 1970. Hispanics have played a major role in driving U.S. population growth over the past decade. The U.S. population grew by 22.7 million from 2010 to 2020, and Hispanics accounted for 51% of this increase, a greater share than other racial or ethnic groups.
The number of Latinos who say they are multiracial has increased dramatically. More than 20 million Latinos identified with more than one race in the 2020 census, up from 3 million in 2010. Growth in multiracial Latinos comes primarily from those who identify as White and "some other race." Meanwhile, the number of Latinos who identify as White and no other race declined from 26.7 million to 12.6 million.
Hispanics have become the largest racial or ethnic group in California. In 2020, there were about 15.6 million Hispanics in California, up from 14.0 million in 2010. The non-Hispanic White population, the next largest group, declined from 15.0 million to 13.7 million during this time, reflecting a broader national trend.
Latinos accounted for 39% of California's population in 2020, among the highest shares in the country. In the next two largest Latino states by population, Texas (11.4 million) and Florida (5.7 million), Latinos made up 39% and 26% of residents, respectively. New Mexico has 1.0 million Latinos, and they were 48% of the population, the nation's highest share.
Some common ways to celebrate Hispanic Latino month are to educate people on why this month is celebrated, learn to cook and try some delicious Hispanic and Latin American food, learn how to play some traditional games, take some Latin dance classes and learn general traditions of celebrations, read books of Hispanic/Latino authors, attend an art showing of some Hispanic/Latino artwork, and/or watch a Hispanic/Latino movie among others.
At Land of Lincoln Goodwill Industries, we embrace all cultures and understand the importance of working alongside immigrants and individuals from different cultures. We are happy to join our Hispanic/Latino coworkers to celebrate their heritage.