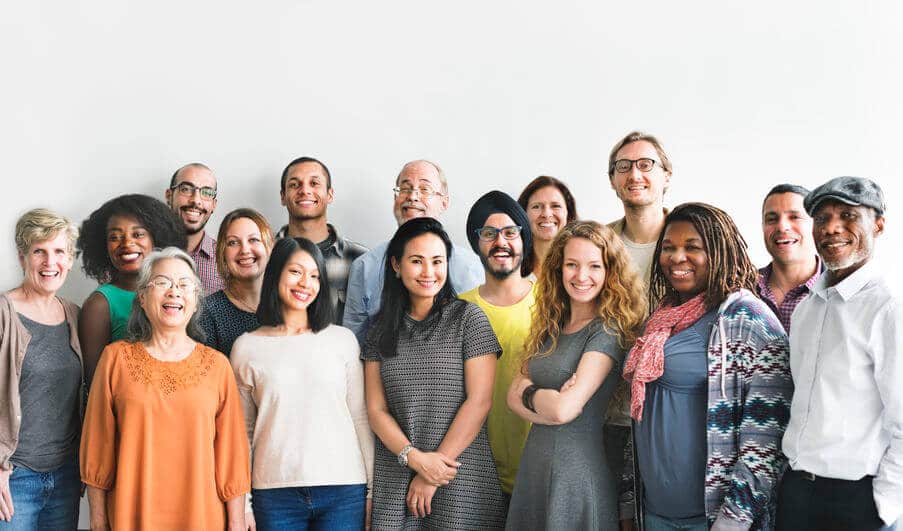 Diversity, Equity & Inclusion
Land of Lincoln Goodwill Industries (LLGI) has a long history of supporting those with unique needs and disabilities. Our priority is to ensure that diversity, equity, and inclusion remains prevalent within our organization and our workforce. We encourage you to check this page regularly as we update our work and activities embracing diversity at LLGI.
International Day of Persons with Disabilities
In Illinois, an astounding 1 in 4 working-age adults, which amounts to over 2.5 million people, contend with disabilities affecting their mobility, cognition, hearing, vision, independent living, or self-care. Regrettably, these individuals are almost three times
less likely to secure employment compared to their able-bodied peers. Obstacles in their employment pathway encompass a range of challenges, from gaps in education or training and previous work experience to logistic issues like transportation, and the need
for specialized workplace accommodations.
Come December 3, 2023, the globe will commemorate the International Day of Persons with Disabilities. This event not only seeks to raise awareness but also strategizes solutions to enhance the potential of persons with disabilities to lead full, equal, and impactful lives free from these debilitating barriers. Initiated by the United Nations Assembly in 1992, this annual observance is entering its thirty-first year, steadfast in its mission to shed light on disability challenges while rallying support for the well-being of
those affected.
Joining the global fraternity in this endeavor is Land of Lincoln Goodwill Industries (LLGI). With a resolute affirmation of its dedication, LLGI empowers individuals by equipping them with essential skills and resources to attain self-sufficiency through the transformative power of work. By spotlighting programs such as our Adult Service Day Programs—crafted to ready adults with cognitive disabilities for life in integrated social
environments—and our vocational rehabilitation initiatives, LLGI aspires to amass backing for initiatives that bridge the employment gap for persons with disabilities right in the heart of Illinois.
This pursuit aligns seamlessly with LLGI's enduring legacy of championing the cause of those with distinct needs and disabilities. Holding fast to the conviction that individuals with disabilities are not only invaluable but also potent contributors in the workforce, our objective this year, as every year, is to amplify dialogues surrounding disability employment challenges. Moreover, we'll be celebrating the myriad accomplishments of our employees with disabilities, underscoring their significance in this pivotal
international observance.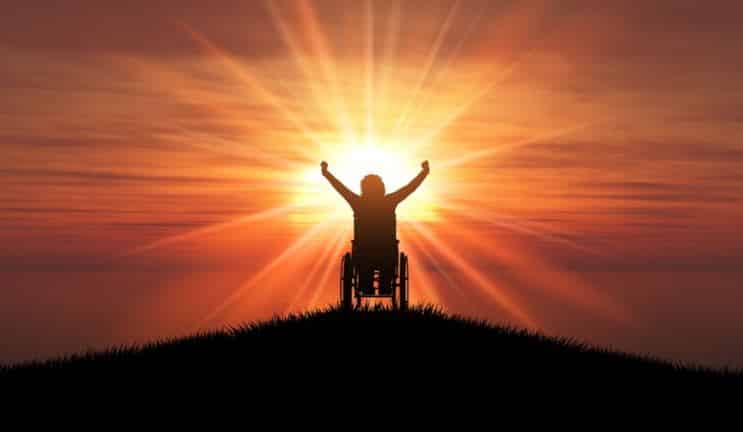 References
Center for Disease Control and Prevention – Disability Profile Data for Illinois
World Health Organization – International Day of persons with Disabilities
United Nations – International day of Persons with Disabilities
US Bureau of Labor Statistics – Barriers to Employment for People with a Disability
Universal Human Rights Month
December 10, 2023 marks the 75th anniversary of one of the world's most groundbreaking global pledges: The Universal Declaration of Human Rights. This landmark document states that everyone has inalienable rights and is entitled to be universally protected as a human being, regardless of race, color religion, sex, language, national origin or other status. The Universal Declaration of Human Rights is available in more than 500 languages and is the most translated document in the world.
In the decades since the adoption of the Declaration of Human Rights in 1948, human rights have become more recognized and more guaranteed across the globe. It has served as the foundation for expanding human rights to protect the rights of vulnerable
groups such as persons with disabilities or indigenous people & migrants.
During the month of December, we are encouraged to remember and celebrate those who have fought for human rights in the past and to think about the way we can support them today. At Land of Lincoln Goodwill Industries through our mission, we have a long history of supporting those with unique needs and disabilities. As we reflect on the values of our organization, we engage our workforce and call on our communities to come together in support of human rights and global peace.